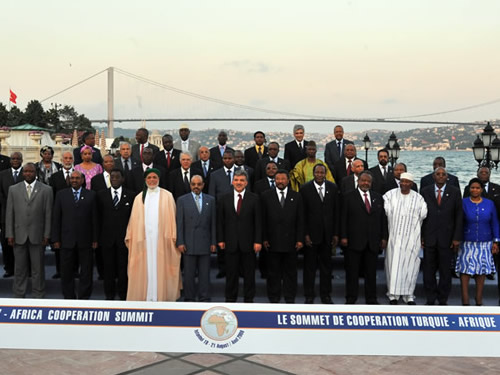 President Abdullah Gül hosted the First Turkey/Africa Cooperation Summit between August 18 and 20 in İstanbul.
A meeting of high level officials was held on Monday, August 18 before the official opening ceremony that began with President Abdullah Gül delivering the opening speech in Çırağan Palace on Tuesday, August 19. A press conference was held after the summit. On the same day, President Abdullah Gül gave a dinner in honour of the heads and members of visiting delegations.
As part of the Business Forum programme, Mr. Gül met Turkish and African businessmen over a working breakfast on Wednesday, August 20, and Mr. Gül also had bilateral talks with heads of visiting delegations during the summit.
The summit approved two documents, "The Istanbul Declaration" and "the Framework of Cooperation for the Turkey/Africa Partnership."