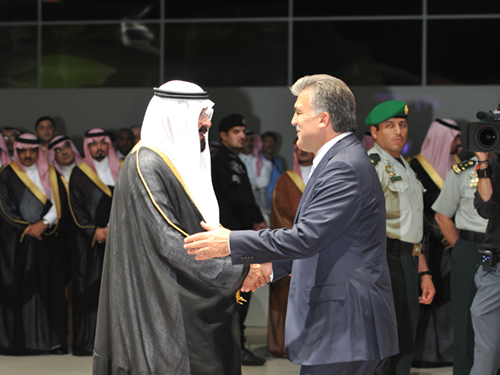 I am deeply saddened by the death of my brother and my dear friend King Abdullah bin Abdulaziz of Saudi Arabia.
He led Saudi Arabia through a period of unparalleled progress and development. He devoted himself to the service of his religion, country, people and Muslim World. He was also a good friend of the Republic of Turkey.
Under his guidance our two countries have developed extremely close political, commercial and defense links. These will always be seen as his legacy.
I express my heartfelt condolences to the Royal Family and the people of Saudi Arabia who have lost their foresighted and wise leader.
May Almighty Allah rest his soul in eternal peace and grant his family and nation patience to bear this loss.